Cannabis Tinctures, an age-old method of delivering the medical benefits of cannabis to patients, were prescribed for several common health problems by physicians in the 19th century. Its development was slowed down due to the enacted cannabis prohibition in the United States.
With the increasing legalization, being a top choice for smokeless consumption, both THC and CBD cannabis tinctures are in demand once more and have gained popularity. A cannabis tincture is an alcoholic extract of the cannabis. It is praised for its smokeless consumption method and is widely accepted both by recreational and medical consumers.
This article will introduce the significant existing packaging solutions for CBD tinctures, including primary and secondary packaging.
Let's dive right in.
Chapter 1: Primary Packaging Solutions For Tinctures
At the very least, primary cannabis tincture packaging has to prevent exposure to heat, light, and moisture, which can degrade the tincture's quality.
Cannabis tincture is usually poured and stored in a dropper bottle, a squeeze bottle, a cartridge, or vials. Among all, dropper bottles have been a major primary packaging option for most cannabis tincture brands. Companies manufacturing tinctures have to use regulation-approved cannabis tincture bottles with droppers. Dropper bottles must be clearly labeled to indicate cannabinoid content and recommended dosage.
Here let's explore all the existing options you have for tincture dropper bottles. The below solutions can be adapted into all kinds of CBD tinctures, cannabis tinctures, or any other herbal or medical tinctures.
1 Material Options
Glass (Boston Round Glass Bottles): Virtually inert and impermeable, glass is the most stable packaging material.
LDPE Plastic: Low-density polyethylene (LDPE) is a thermoplastic made from the monomer ethylene. It was the first grade of polyethylene. (Wikipedia);  LDPE plastic is known for being durable, flexible, and squeezable
HDPE Plastic: High-Density Poly Ethylene (HDPE) is a thermoplastic polymer made from petroleum. HDPE is best known for its naturally translucent appearance and flexibility. It is compatible with a wide range of products, including acid concentrates and some caustics but is not compatible with solvents.
PET Plastic: PET (also abbreviated PETE) is short for polyethylene terephthalate, the polyester's chemical name. PET is a clear, strong, and lightweight plastic widely used for packaging foods and beverages. Lightweight, shatter-resistant PET plastic
2 Size Options
Tincture bottles comes from several sizes: 5ml, 10ml, 15ml, 20ml, 30ml, 50ml , and 100ml. 15ml and 30ml are the most popular size option.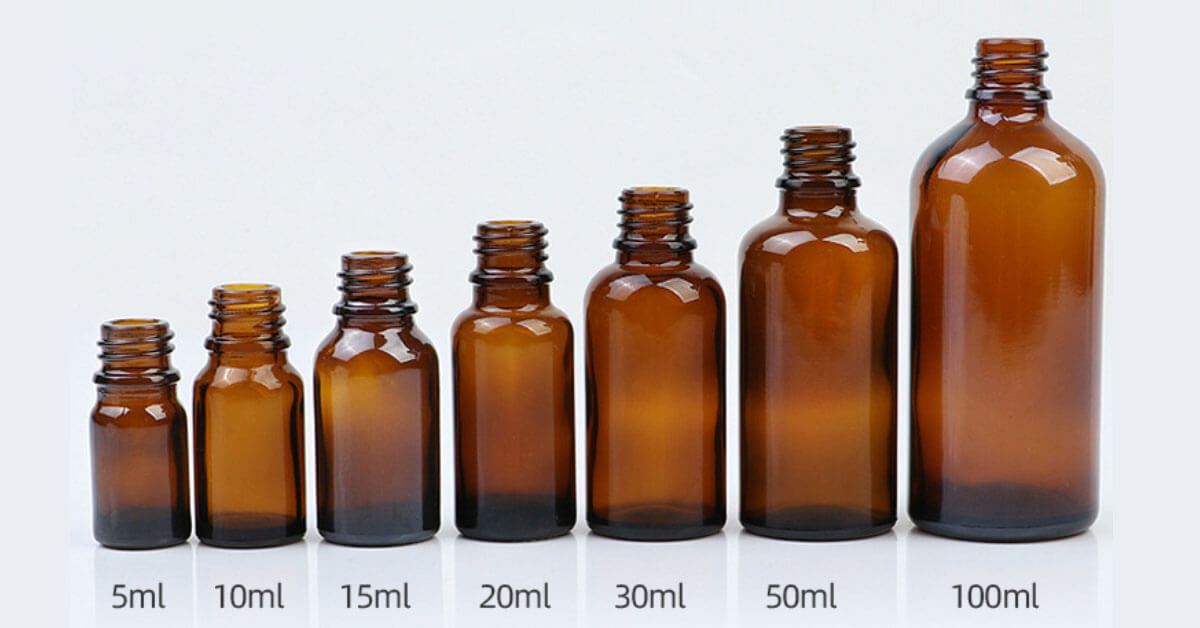 3 Bottle Colors Options
White (Opaque): Matte Or Glossy
Black (Opaque): Matte
Green (Translucent): Matte Or Glossy
Blue (Translucent): Matte Or Glossy
Amber (Translucent): Matte Or Glossy
Clear (Translucent): Matte Or Glossy
Others: Gold, Silver, etc
4 Bottle Shapes
Boston Round Bottle
Square Bottle
Odd-shape Bottles: e.g., Gourd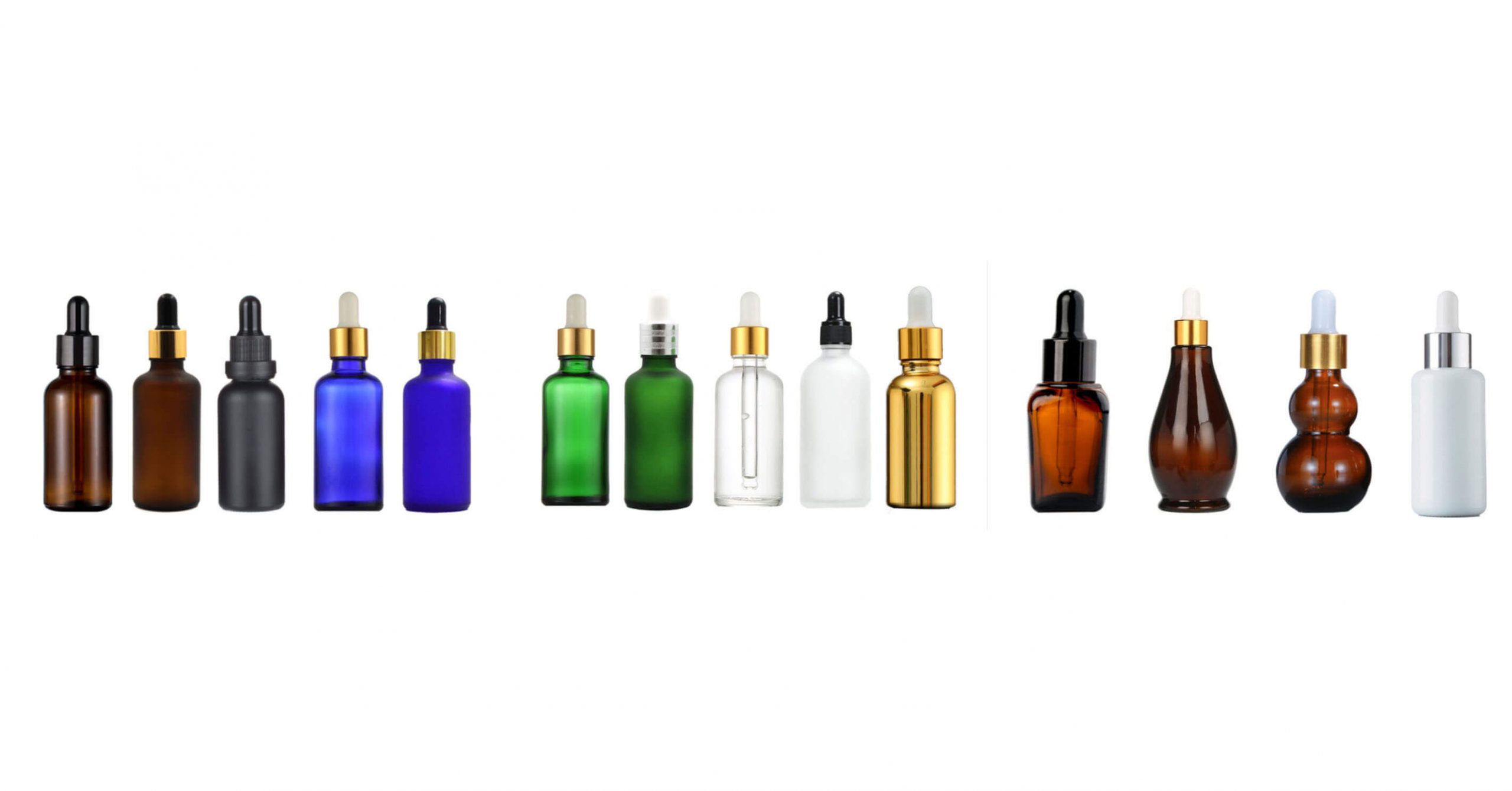 5 Caps Types Options
Dropper caps, including controlled dropper cap (Dispenses certain quantity per stroke)
Tamper-Evident Cap
Dropper Fitment & Cap (Normally includes a dropping tip and screw-on over cap)
Needle Tip Bottles
Child-resistant Capable Dropper Cap (Push down and twist mechanism)
6 Dropper Cap Options
7 Customization And Printing Method
Semi-custom
Labeling
Full-Custom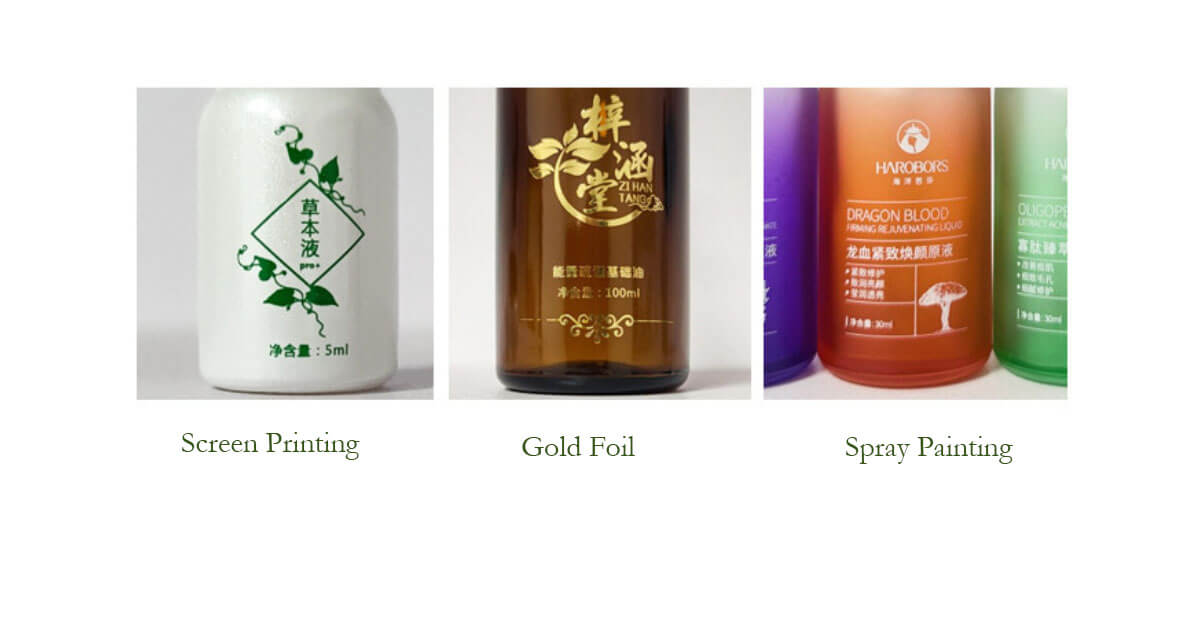 With the increasing need for CBD tincture, there are more creative packaging solutions that poping out.
Chapter 2: Secondary Packaging Solutions For Tincture Bottles Packaging
Some customers might adapt printed labels for their tincture bottles and settled with that. However, a label on the bottle is filled to the limit with the required information, and there are so much information and brand story to tell about your CBD tincture category.
Therefore, secondary packaging for your tincture bottles becomes essential. It's as important as the bottle itself for the below reasons.
Provide extra protection for your tincture from dust, light, and other damages
Applying required information and CA logo onto your box
Brand stories and branding concept printed.
In the coming chapter, we will introduce 12 interesting paper secondary packaging solutions for tincture bottles.
1 Dropper Bottle Packaging Box
Custom printing tincture box is the most cost-effective and eco-friendly secondary packaging solution. Paper boxes are best for:
Fully recyclable material: all-paper, 100% biodegradable; eco-friendly, and compostable;
Low price both in item & shipping: friendly for customers that have tight packaging budget. Lightweight and foldable to save shipping cost for buying abroad.
Customization flexibilities: unlimited sizes, shapes, cut-outs, and add-ons to make your box unique.
2 Custom Printed Tincture Bottle Labels
A great label design is like a great book cover—informative, intriguing, and inviting. Plus, it makes customers say "yes" to your product. You should also print the legally required information and CA logo onto the label according to the state's legislation. Custom labels are best for:
Full range of material to choose from: art paper, recycled paper, wood free paper, kraft paper, laser paper, PVC, PET, PE, PP, PC, Vinyl…etc. You could always find the best match material for your brand and products.
Cheap: Much cheaper packaging solution compared to paper box packaging.
Flexible customization: you can custom your label and stickers into all shapes with all kinds of printing and finishing methods.
3 Book Cover Cardboard Box
The packaging is art. There is an old saying in the packaging industry – What makes your brand luxury is the story-telling, not the product itself. This solution comes in a magnetic closure box style and a book cover. Like opening a new book, customers would start exploring your brand story and your charming tincture products. This magnetic book cover box comes with an all-paper insert or a soft foam insert with a velvet cover, all depending on your requirements.
4 Paper Box With Paper Botton Closure
The tincture paper box is simple but not dull. There are always new ideas popping out and creativity adapted in paper boxes. This solution comes with a tuck-in closure; adding two paper buttons makes it lively and unique. The strings wrapping the paper button engage customers to open it and see what it carries.
5 Rigid Gift Box For CBD Tinctures
When it comes to the retailing market, a well-made rigid gift box always adds value to your brand. It's fully customizable, no matter how many products you want to contain. You can custom insert to keep the items from moving inside the box. You could choose a paper insert, a foam insert, or a blister ones.
6 Tincture Packaging Cardboard Tubes
The round shape and rigid cardboard material make the paper box packaging a new trendy packaging solution in the cannabis industry. It is an ideal secondary packaging material for tincture bottles.
This tincture packaging cardboard tube is best for the below reasons,
Made of cardboard and paper, which is fully biodegradable and compostable
Raw & recyclable whole packaging is accepted by brands who seek all-paper packaging.
Round tube shapes make it a natural steady and "standing" container correctly for tincture dropper bottles.
Plenty of surface for printing onto the tube and flexibility to add inserts, add-ons to make it special
7 CBD Tincture Slide Drawer Box
Cardboard slide boxes are proper packaging solutions for almost all cannabis-related products. For 15ml tincture bottles, a slide drawer box with a thumb notch can be an exciting
8 Mailer Boxes And Subscription Box
A subscription box is popular in the cosmetic packaging industry. However, it becomes a new popular box style in cannabis brands. You could use it for your customers that subscribed to your brand and are looking for a monthly treat. The mailer boxes are made of rigid corrugated paper, which is a very cost-effective and eco-friendly material. The subscription box can be fully customized into all sizes and printing methods while acting as a shipping box.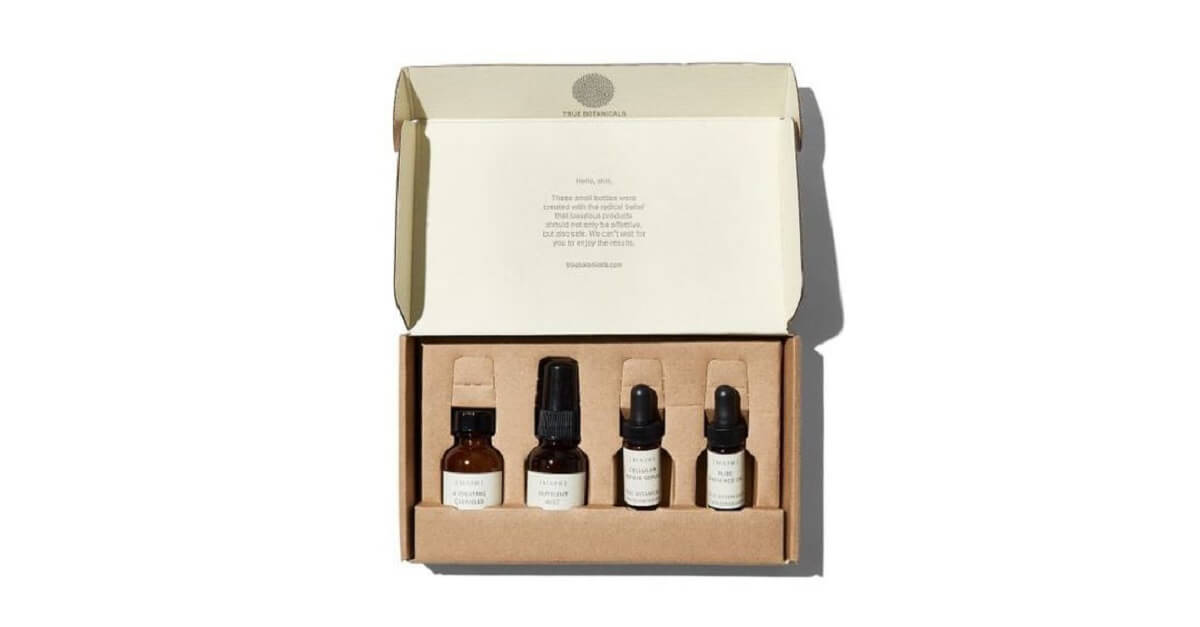 9 Tincture Sampler Leaflet
If your tincture bottles are in small sizes, or you are selling samplers. A custom printing leaflet for the tincture sampler could be an exciting idea. It's simple and classic.
10 Telescopic Tincture Box
Cardboard telescope box is a classic paper packaging solution for CBD essential oil, CBD tinctures, and all kinds of dropper bottles. It's a box shape that is designed especially for the retailing market.
11 Odd Shape Tincture Box
Cardboard box packaging is flexible and full of possibilities. For brands that seek unique packaging, an odd shape tincture box can be an excellent solution. You can express your idea with your packaging supplier and make it happen.
12 Child-resistant Tincture Packaging Hexagon Box
A childproof secondary packaging solution can be your best choice to use a non-child-resistant primary packaging for tinctures.
The passing of the Poison Prevention Packaging Act in 1970 saw the development of child-resistant packaging to stop children from being poisoned by swallowing prescription drugs or household chemicals. With the legalization of cannabis, childproof packaging needed to be seriously considered.
Factors like functionality and legal compliance were some of the main challenges. The packaging had to be child-resistant and not too difficult for the elderly and disabled to open.
The concept of this childproof tincture paper tube comes from our patented child-resistant paper tube for cartridges. It's adapted with a recyclable PP button and a soft foam insert, forming a childsafe mechanism.
We can also make this child-resistant tincture packaging hexagon box into a tube structure with a shorter cap and a more extended base.
Packaging ideas are endless. Smooth communication with your packaging supplier is always the key to successful packaging. Notwithstanding, excellent packaging deserves your time and investment.
Contact For Details: