Our Clients Speak For Us
Customers' Reviews And Feedbacks
We keep collecting praises and happy feedbacks from our customers, which motivate us to keep running in the marijuana paper packaging industry.
---
Everything looks great, thanks.

I produce these with another supplier but would like to have you do them.
Good catch! Thank you for your sharp attention to detail.

I appreciate the speedy progress!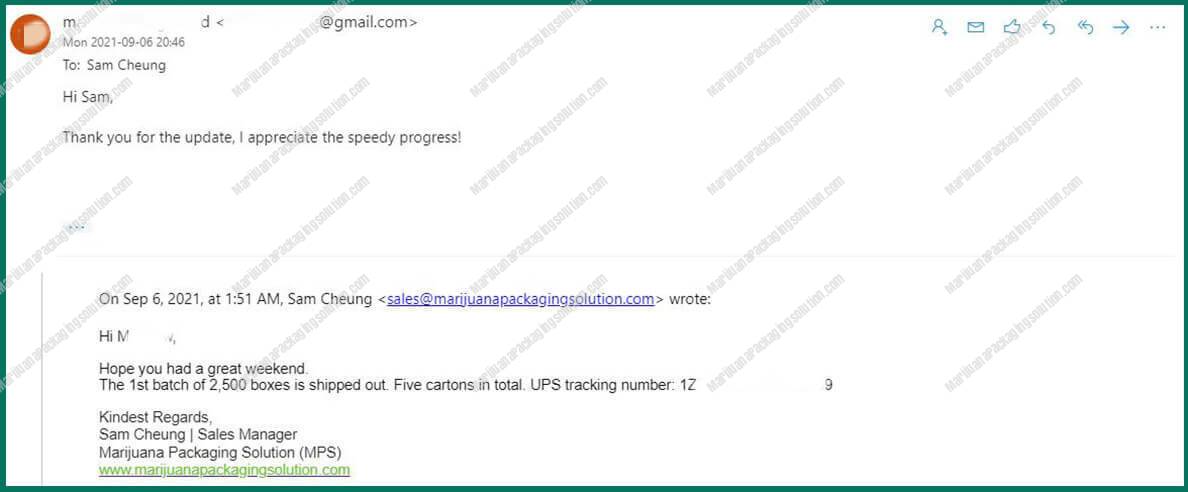 Thank you for honoring your mistake. We will continue to do work with you.

Thank you so much for being prompt and easy to work with.

Order another 5000pcs the same as last order. (just received)

Thanks for catching this.

Great to be working with you.

We received some of the packages yesterday! They look great!

We are getting a lot of compliments on your beautiful packaging. Thank you!

WOW!!I wanted to let you know that our shipment of boxes arrived today. They look amazing. I am really happy with how they turned out!! I cannot believe how fast the shipment arrived! Thank you so much for all of your help, we greatly appreciate you!!!

You are a huge help as always!