Our Clients Speak For Us
Customers' Reviews And Feedbacks
We keep collecting praises and happy feedbacks from our customers, which motivate us to keep running in the marijuana paper packaging industry.

At the beginning of 2021, one of our teammates came up with an idea of collecting reviews from our happy customers. We were unanimous in this idea. Here are a few statements we would like to make.
All the customer reviews are real. All the screenshots are based on the email threads with our customers. To protect our customers' privacy, we hide their email addresses, full names, phone numbers, and company names.
These glowing reviews are collected: (i) To motivate us to maintain a good track record as a cannabis-specific paper packaging manufacturer; and (ii) To assure new customers of our trustworthiness.
Collecting only glowing reviews here doesn't mean there are no complaints at all. Working on a customized packaging project requires great attention to details. Occasionally, we did make some mistakes due to miscommunication with our customers. In this case, we accepted responsibility for the mistakes by reprinting the whole job. We always try our best to ensure our customers receive what they paid for. Thankfully, we won all such customers' trust again and we keep our businesses going.
Thank you. We are very pleased with the print quality on the order. I will follow up to place an order for three more sku's next week.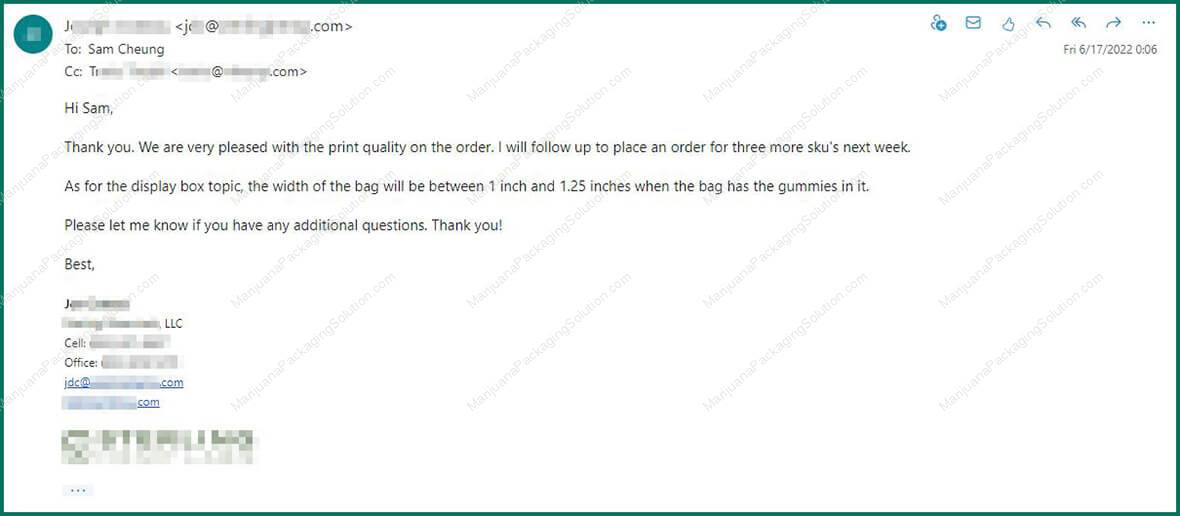 We did receive the packaging and are very pleased with the results. Thank you very much.

We've been getting wonderful feedback on all of your boxes. People really love them, so thank you for that.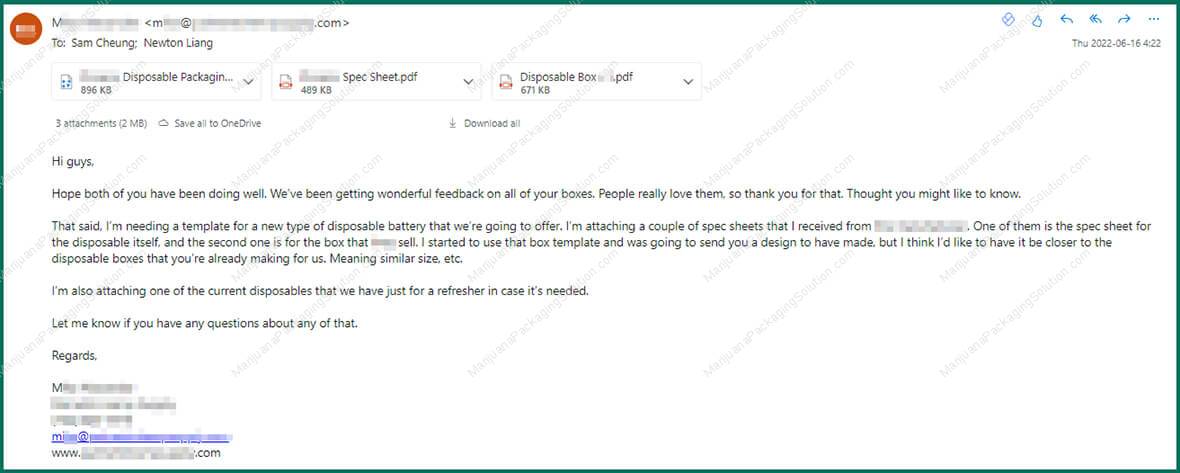 You are amazing! I wish I could send you our products because you would love them.

Boxes came out perfect. Thanks so much. Quick delivery too, great work. I will be contacting you soon about the next order.

Yes everything looks good to go for production thank you so much!!!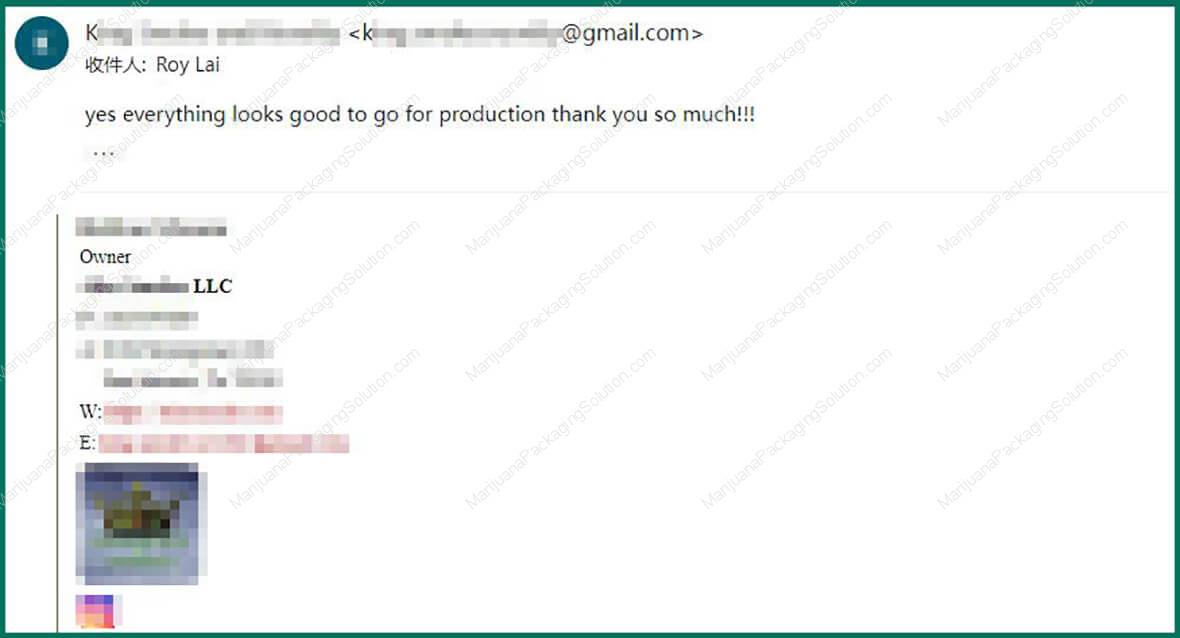 Very pleased with the turnaround time Roy great work with everything.

Thank you Sam. Great work as always. Hope you are doing well.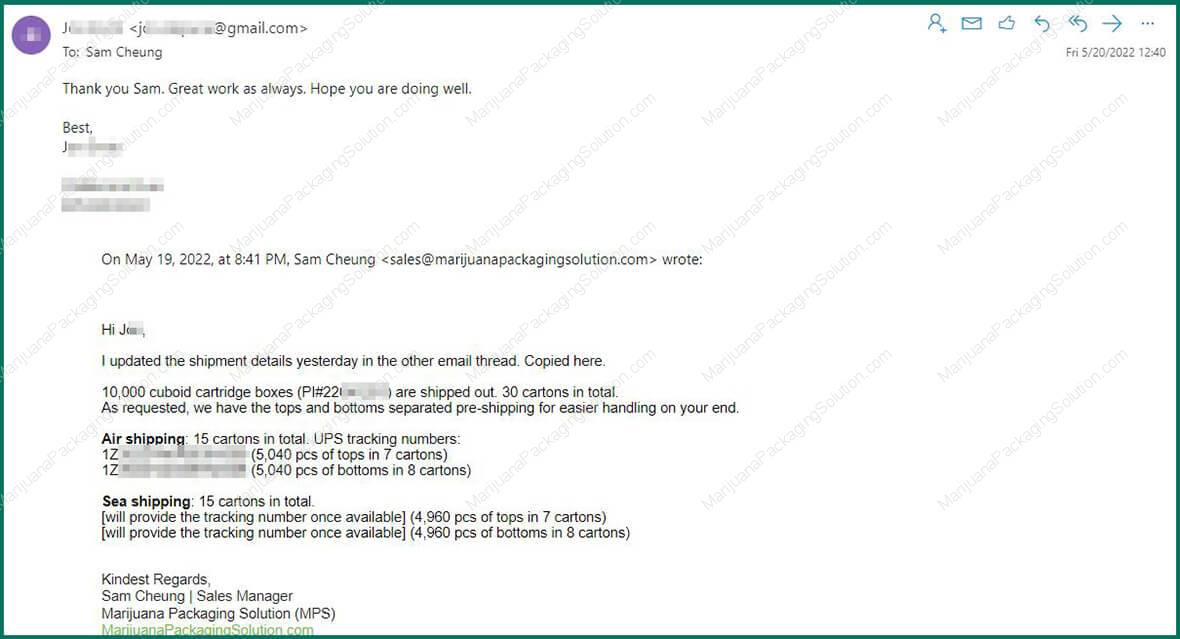 Yes, both shipments are well received and they look great. Thank you!

Yes, Thank you! They look great!

Everything arrived perfectly! We will contact you soon again for more.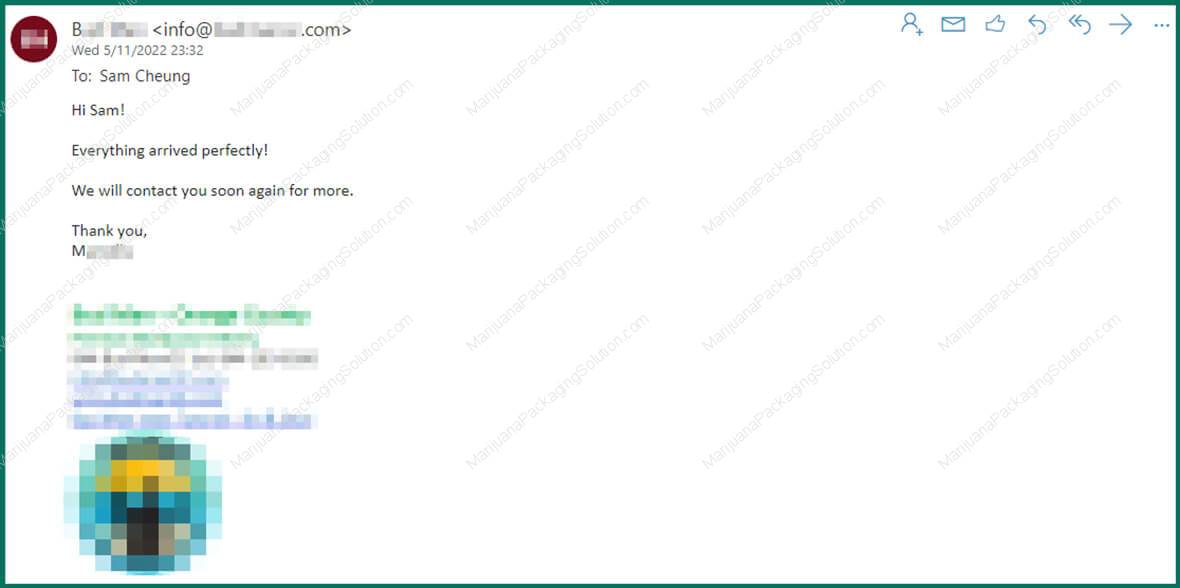 Thank you for this information. It was really good speaking with you.

Explore Our Review Gallery
---
Want more? Explore our review gallery to find all the previous reviews left by our customers.