As a marijuana packaging supplier, we are always excited to talk to new clients about their packaging ideas. While communicating with them, we are visioning their cannabis products being the most stunning even on the most crowded shelf in the largest dispensary.
Unfortunately, this idea doesn't resonate with all customers.
Last Tuesday, a new customer from Spain wrote to us, asking for packaging solutions for his vape pens. We recommended him one of our best-selling. He loved it very much. However, there was a problem: his limited budget.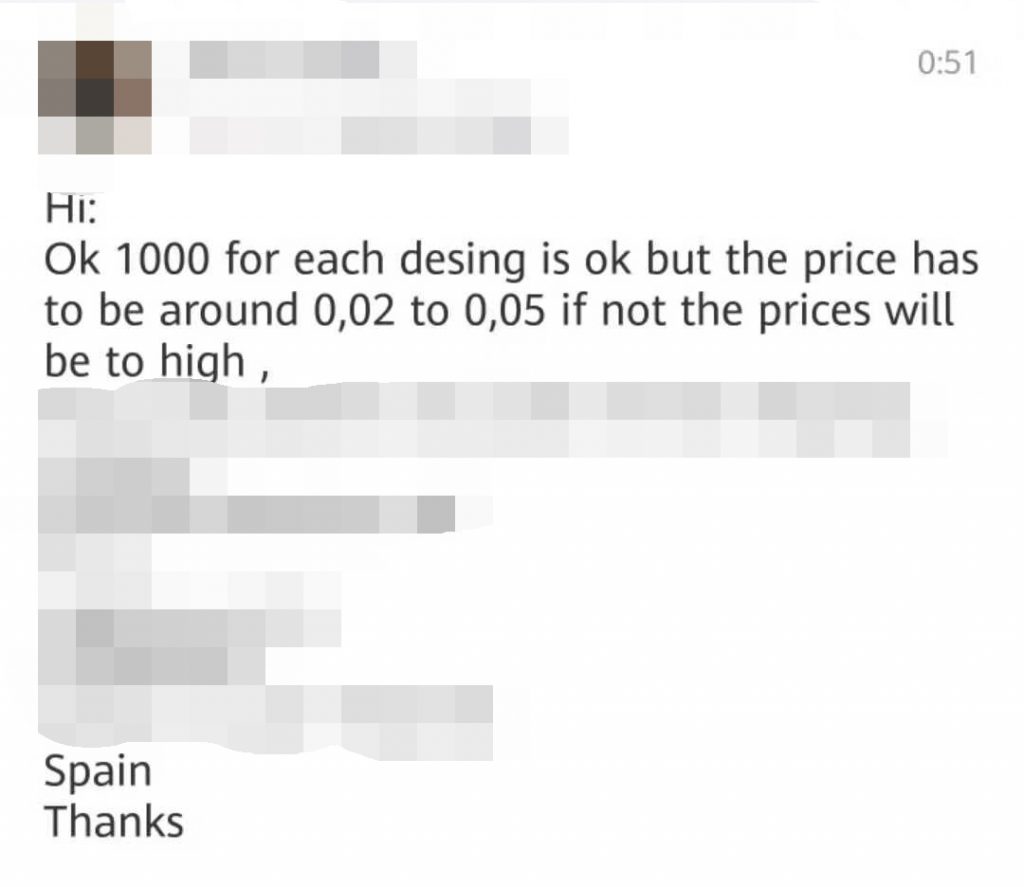 In the end, we referred him to one of my friend who offers cheaper packaging boxes. The packaging boxes he received are plain ones, without any structural or graphic designs.
We do hope his vape pens a good sale. But, based on the packaging appearance, we take a pessimistic view.
Pure Packaging & Labeling vs Strategic Branding & Marketing
Surprisingly, we notice that some start-up entrepreneurs consider packaging as simply protecting their products. They don't even realize that packaging and labeling is a great tool to advertise their cannabis business. This is sad.
That client from Spain is a typical example of young entrepreneurs without brand consciousness. He did not mention anything about his packaging design ideas until we asked if they have any finished PDF or AI designs.
They focus too heavily on their budgets. This is always reasonable for any start-ups. But this doesn't mean they should be limited by their budget plans too tightly. They should have been flexible. Again, take my client from Spain, he could have sourced custom packaging boxes with an additional 200 dollars from us. These custom printed boxes could make their CBD vape pens look more attractive.
It goes without saying that packaging matters especially in retail markets. The cannabis industry is no exception. This is true no matter you are working as producers, processors, wholesalers, distributors, dispensaries or retailers, and whether you are finding packaging solutions for edibles, VAP pens, cartridges, pre-rolls, oils, concentrates, dabs, or distillates.
To put it as simple as I can, packagings are to your cannabis products as makeups are to the women. For an illustration purpose only, just take a minute to check out the before and after contrast.
In a nutshell, the packaging is more about your branding and marketing. Take it seriously as much as you can.
5 Tips for Star-ups to Get Their Cannabis Products Branded via Custom Packaging
Here are five tips for start-ups in the cannabis industry to build up their brands via creative packaging.
Appreciate the packaging designs of top competitors. This very first step helps you recognize what good designs are. Always do it with this idea in mind: how can I differentiate my brands from theirs. You might gain some inspirations.
Work closely with your packaging suppliers, who are much more experienced than you are in terms of packaging ideas. Share your designing details with them, and you may get better solutions alternatives. Besides, their packaging products are usually customizable. An eye-catching packaging box gets your product fly out.
Reserve more space on your packaging for branding and marketing graphics and texts. As a newcomer, you may focus only on regulated information. List the required information by law and you can sell on the market. However, get your products branded with creative packaging design, and you can sell more.
Try freelance platforms like Fiverr, Upwork, Envato, and DesignCrowd to finish your branding design (color palette, font, and logo, every detail needs to broadcast your brand). A New York-based design company might be the best but is too expensive to hire. So,  you could find alternatives. There are many outstanding designers out there in each freelance platform.
Be patient. Remember that you are building your unique brand instead of finishing an artwork in a drawing class. It takes time.