It is no exaggeration to say that 8 of 10 visitors to Marijuana Packaging Solution are looking for oil cartridges packaging solutions.
I went to Pinterest, searching for keywords like "cartridge packaging" and "oil tank packaging", and found that we have all packaging styles available on the market.
Note: boxes images from Pinterest are for illustration only. No copyright infringement intended.
(i) Slide Box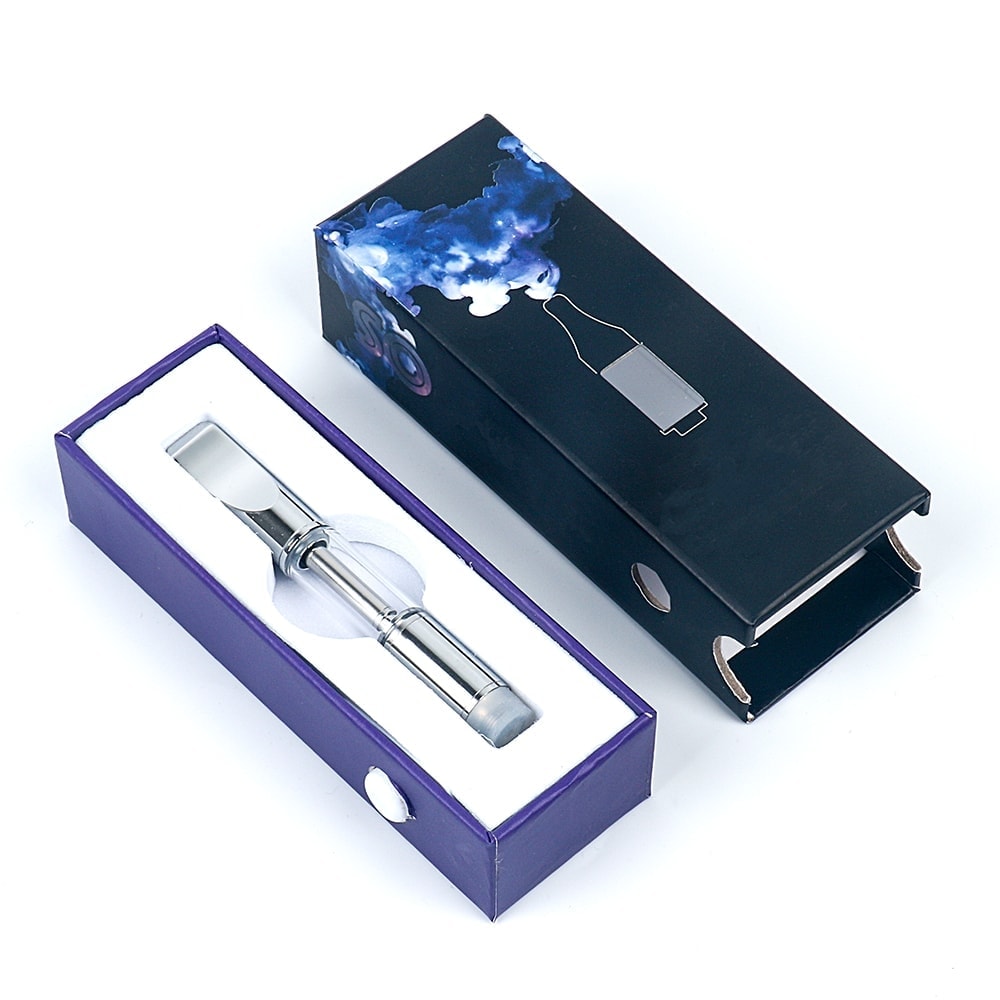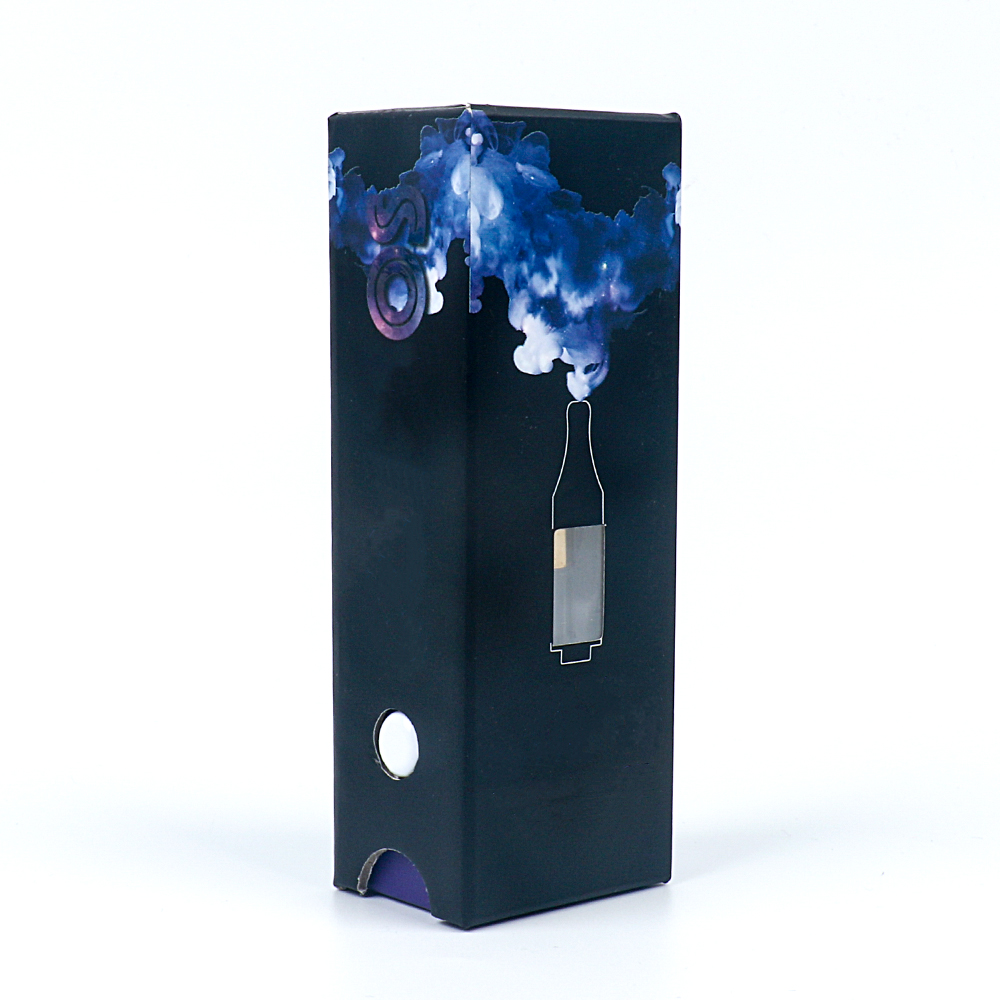 A slide box consists of two parts: outer box and inner box, both of which can be custom printed. This means you have plenty of space to showcase your branding concepts.
Inside the inner box is an EVA foam or a paper insert. There is a cavity cut to accommodate the oil tank cartridge or cartomizer.
You can ask for an additional outer sleeve to go over the whole sliding box. This guarantees more room for custom printing and differentiates your cartridge brand from others.
Basically, there are child-resistant versions and non-CR versions. The childproof slide box usually comes with a side lock button. The locking button works with the EVA foam or paper insert, locking the inner box to the outer box.
More info, please see our CR certified cartridge box at Marijuana Packaging Solution.
(ii) Paper Tube
"Are your cartridges packed in paper boxes, just as many others do? Why not consider using a paper tube to make your cartridge stand out?"
For weeks on LinkedIn, I keep asking players in the cannabis industry like this.
Honestly speaking, not many agreed with me. Some of them said they will consider giving our paperboard tube a try for a future brand upgrades.
However, I am still confident in the unique and elegant cylinder shape of the cardboard tube.
To hold the oil tank cartridge, there is an EVA foam or paper insert (with a specially cut cavity) inside the tube cap.
There are child-resistant paper tubes and non-CR versions.
More info, please see our CR cartridge tube at Marijuana Packaging Solution.
(iii) Flip Top Cigarette Box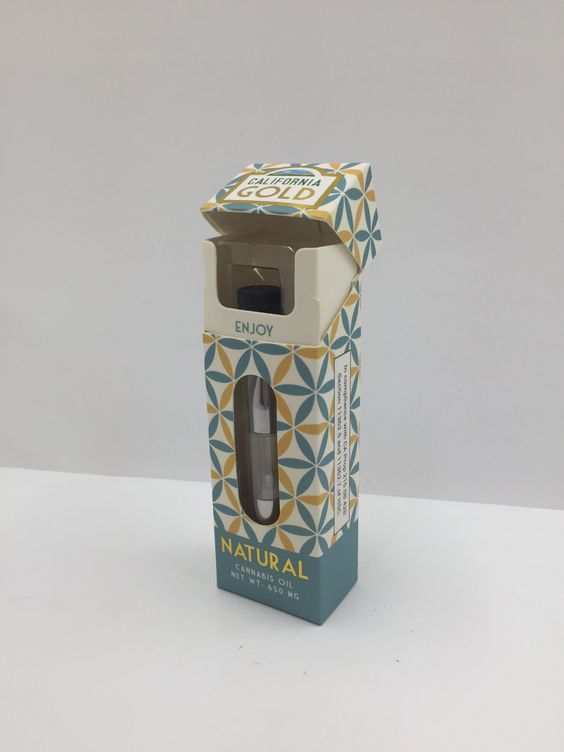 Well, a cigarette box is, as you see, a flip-top box.
Some of our customers use this kind of cigarette box to store pre-rolled joints. However, some use it to manage vaping cartridges. Be classic.
Inside the cigarette box comes a blister pack to accommodate the cartridge.
More info, please see our flip-top cigarette box at Marijuana Packaging Solution.
(iv) Sliding Tray with Outer Sleeve
The oil cart is placed on the sliding tray (with a paper card insert inside if needed). An additional sleeve wraps the sliding tray up. Simple but looks stylish.
All the outer sleeves, inner boxes, and paper inserts can be custom printed, enabling you to realize even the boldest branding design ideas!
More info, please see our cartridge packaging box at Marijuana Packaging Solution.
(v) Tuck End Box with Clear Viewing Window
This is a classic tuck box. On the front, a clear viewing window is available to allow a peer into the pre-filled oil tank inside.
Besides the viewing window, the whole box can be custom printed. We can add viewing windows in any shape as required.
More info, please see our custom tuck boxes at Marijuana Packaging Solution.
(vi) Blister Pack for Vaping Cartridge
Blister packaging is one of the most commonly seen packaging solutions for oil cartridges. Being transparent and clear, a blister pack displays the cartridge inside in a complete way.
Blister packs with hangers on top are the perfect choices for retailing at cannabis dispensaries.
The paperboard card can be custom printed to carry all the product information and branding design.
More info, please see our custom cartridge blister packaging at Marijuana Packaging Solution
Didn't find what you are expecting? Need special packaging box in unique shapes and custom design? No problem! Contact us anytime and we are always ready to help.