Coating methods for paper and cardboard substrates have done much for the paper packaging industry.
They serve as barriers, helping minimize the passage of water, moisture, oils, solvents, fatty acids, and other permeable materials.
Various coatings also provide excellent multifarious textures and dazzling appearances.
With paper packaging's great potential for growth, more brand owners demand packaging coatings and want to know which coating option is the best for their products.
In this regard, we post this article to give our customers a better understanding of paper packaging coatings.
We offer several suggestions on choosing the correct paper coatings for your new projects. And, we would like to ensure that there is no more confusion in case you are new to customizing or designing paper packaging products.
1. What Are Paper Packaging Coatings?
Paper packaging coatings are the coating methods (fluid or lamination) generally used on paper packaging substrates to provide mechanical protection, chemical invasion resistance, fascinating appearance, and long-lasting service time.
The coating types, including Epoxy Thermoset, Urethane, UV-Curable, BPA Free, and Soft Touch UV-Curable & Urethane, are applied to the paper packaging of many industries such as food & beverages, cosmetics, pharmaceuticals, consumer electronics, and machinery components.
Paper packaging manufacturers like us strive to find more eco-friendly paper coatings made of plant-based materials to follow today's environmental protection concepts.
With years of paper packaging experience, abundant coating techniques, and stable supply chains, we are proud to say that we consistently produce functionally performance attractive paper packaging for our customers and are pretty good at it.
2. Is Coated Paper The Same As Coating Finishing?
Coated paper and coating finishing are two different steps during the paper stocks making process.
Coated papers are papers covered with one (C1S) or two sides (C2S) layers.
These polymers or other mixture materials made layers are good at imparting awarded qualities to paper stocks, including but not limited to adding weight, improving surface smoothness, ameliorating glossiness or matt texture, and reducing ink absorbency.
Generally speaking, printing on coated papers/card stocks can get a higher quality print with clear lines and bright colors than uncoated papers.
If we see coated papers as a start choice of your paper packaging, then the coating finishing is the end to finish it.
In most cases, when we talk about coatings of paper packaging, it means coating finishing after your sheets (coated or uncoated papers available) have ended their printing step.
These final layers provide long-lasting protection to avoid color fading, form a waterproof barrier, improve the packaging strength, and make the packaging surface more good-looking.
We can divide coating finishing into two main types: liquid coatings and film laminates.
Liquid coatings we used for paper packaging include varnish coating, aqueous coating, and UV coating.
Film laminates include polypropylene, polyester, and nylon.
For more detailed information on paper packaging coating finishing, we will introduce them in the latter part of this article. If you are interested, you can scroll down to learn more.
3. What Are The Coating Types For Your Paper Packaging?
After you have spent much time and effort and finally printed your brand design on the paper boxes/tubes/bags, there is still one step left to end the job.
Paper packaging coatings show excellent performance in many aspects, including creating an eye-catching appearance, keeping inks fresh & vivid, and protecting against scuffing and fingerprints.
It pays to focus on choosing the correct coatings and give your brand a better chance of succeeding.
As we've mentioned, paper packaging coatings include two forms—liquid coating and film laminations. Let's see what they are.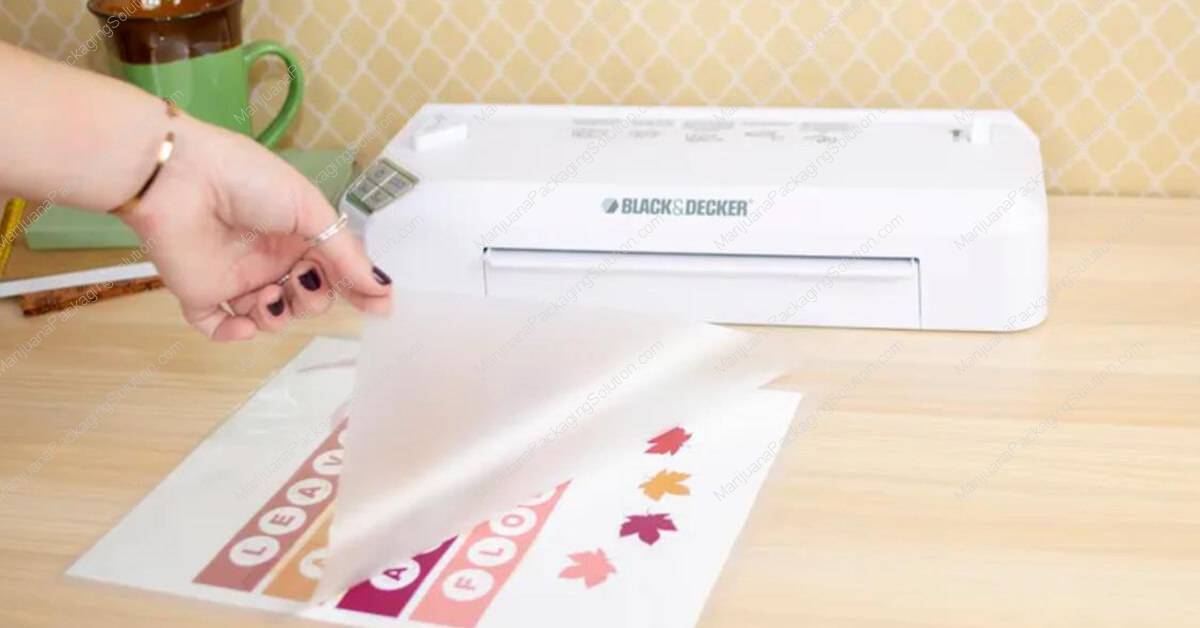 3.1 Liquid Coatings
As the name suggested, all liquid coating methods are water-based liquids and can be applied either during printing or after. Brand owners can decide where to coat (spot coating or flood coating) and how to coat.
Besides, the coating methods are highly customizable in materials, types, tints, thicknesses, and areas.
3.1.1 Varnish Coating
Pros
Varnish coating is a highly used coating method that can offer gloss, satin, or dull/matte effects.
They are easy to print on the prepared sheets, act like watery inks, and thus are thin and lightweight.
Spot or entire flooded varnish coating are all available for different surfaces at a low cost.
Varnish coatings are also chemical stable once they dry.
Cons
However, varnish provides a lower degree of protection than other liquid coatings and film laminations.
Besides, varnish coating might turn yellow, and this change could be prominent on bright white papers.
Silk-coated paper and matte-coated paper make the yellow changing much more visually marked than gloss-coated sheets.
3.1.2 Aqueous Coating
Pros
Like an updated version of varnish coating, aqueous coating is also water-based and is available in matte, dull, or gloss effects but offers better protection from fingerprints and blemishes than varnish.
It provides a shinier appearance, smoother touches, higher abrasive resistance, and lower yellow discoloring possibilities.
Cons
Aqueous coatings are ideal alternatives to varnish in some aspects, but there is something you need to notice.
They are not good at pinpoint coating/spot coating but typically are applied to flood coating procedures.
The chemical stability of aqueous coatings is proved not as safe as varnish, especially when they meet several uncertain colors. The chemical burning might cause by high temperature, sunlight exposure, or long-time storage, with too many uncertain factors.
3.1.3 UV Coating
Pros
UV coating is one of the most environmentally friendly methods because of its high efficiency and low natural energy cost with zero emissions.
Among all liquid coating methods, UV coating offers the highest level of protection.
It is in liquid form and is flexible to use roller printing, screen printing, and blanket printing methods on various packaging surfaces for various packaging needs such as glittering, matte, and tints.
Sometimes, UV coating can even provide different fragrances and preserve them for a long time.
Cons
A high level of transparency makes UV coatings show more fingerprints than other liquid coatings.
Some UV coating sheets may be unable to be folded due to their high strength or the risk of cracking.
Like aqueous coating, UV coatings are more likely to be subject to chemical burning and not as precise as varnish when coating spot finish.
Additionally, UV coating requires high-quality substrates to prevent the VU inks sink into them.
The printing conditions and temperature also need to be strictly controlled since the finish might turn out an "orange peel" look caused by the inappropriate operation.
3.2 Film Laminates Coating
Film laminate coating has two ways: the first is the wet method to laminate the sheets with the help of water or solvents;
the second is the thermal method to "glue" the film on the packaging surfaces.
These laminates are available for custom die cutting, embossing/debossing, foil stamping, etc.
Laminations are more versatile than liquid coatings in creating more types of textures and light reflecting effects.
With flexible custom thicknesses, film laminations show strong protectability thanks to their well-resilience and great waterproofness.
However, film laminations fail to laminate in spot form and may not be able to apply on heavily textured surfaces.
Laminating processes also need more time and money than liquid coating options.
The exact types of film laminations are as follows.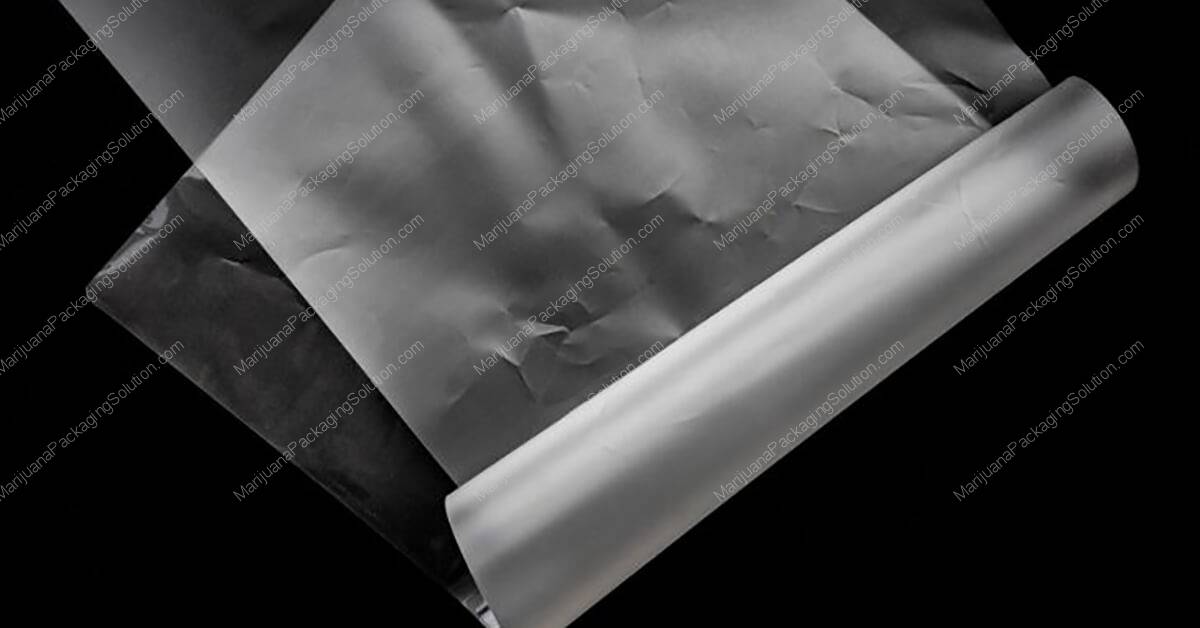 3.2.1 Polypropylene
Pros
Polypropylene (PP) is a thermoplastic polymer widely used in paper packaging laminations, providing good heat and chemical burning resistance.
It is the least expensive film lamination available in matte and gloss effects.
It has a softer touch than other laminations and is perfect for folded projects.
PP lamination is writing-friendly for those who want to mark something on the packages.
Cons
Polypropylene is easier to get scratches than other film laminations and all liquid coatings.
3.2.1 Polyester
Pros
Polyester is the most durable option among all paper packaging laminations, offering excellent strength to resist abrasions, water, and wind.
It is particularly outstanding to fight against tearing, wrinkling and scuffing.
Polyester is relatively stable in reducing shrinking, thus making the packaging surface smooth and sleek.
Cons
Polyester might need a specially made glued film, which may be non-biodegradable, to finish the laminating job through gluing or foil stamping.
It is weak in fire resistance and easy to be melted when suffering from high temperatures.
Polyester costs a little bit more than polypropylene.
3.2.3 Nylon
Pros
Nylon is the most stable among all film laminating methods, being a very successful synthetic thermoplastic polymer for various packaging solutions.
No stretch when it is heated and no shrink when it is cooled down, designed to minimize the curl of the paper.
Nylon films are also available in multiple finishes such as matte, gloss, or silk laminate.
Cons
The price is proportionate to the level of quality, at least in the packaging laminating area. As nylon offers the best quality, we take it for granted that it has the highest price.
Nylon laminate is more likely fit for one-side laminating.
4. Which Coating Is Best For Your Next Paper Packaging Project?
Given all these coating /laminating methods, which one is the best fit for your next project?
This choice might be complicated and puzzling for packaging novices. However, it is worth doing if you want to customize branded packaging.
Either method has its strengths and weaknesses. If you don't have too much budget for your packaging, choosing liquid coatings is generally the most cost-effective way to run your business.
Coatings also require less producing time and provide spot coating options for your needs.
As for film laminates, they offer perfect protection to the basal paper sheets but at a higher price to hold more strict machinery techniques and higher mailing/transporting costs of the heavy laminates.
So, if you have enough time and budget, we can help to find ways to achieve your desired coating effects at a lower price.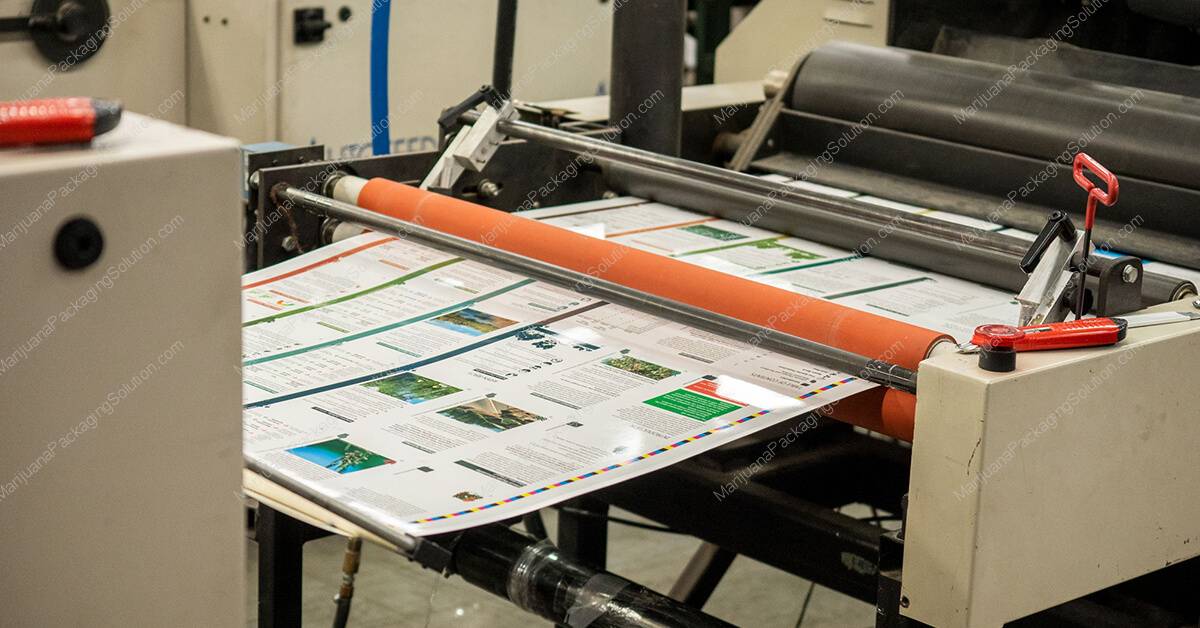 However, if you can't decide which to choose, we propose that the best way is to find a professional packaging factory like us.
Unlike a packaging agent, you can talk directly to a professional packaging team to maximize your communication effectiveness.
Whether you want single layers of coating/laminates or a cooperation effect of both types of finishes, our finishers could help to achieve them with patience and expertise.
If you need more assistance or professional printing advice for your next packaging project, you might contact us via [email protected].
You can request a quote any time or seek an online instant reply. Our experienced packaging experts will get back to you ASAP.
(Article credit: Lexie Liu/MarijuanaPackagingSolution.com)