Nowadays, there are two types of glue used in paper printing and packaging factories (corrugated and framed) for rigid boxes mounting:
1. Oxidized starch and water glass glue are cheap and have a specific viscosity, so it's still prevalent in low-grade packaging and low-cost manufacturers. Still, since this kind of glue has strong alkalinity, sometimes the packaging will have yellowing, softening, moisture absorption problems. Brittleness has affected the printing quality of the ink. Various faults on the printing surface occur from time to time, so it is a low-grade viscose that should be eliminated.
2. Polyvinyl acetate emulsion modified adhesive. This type of adhesive is environmentally friendly viscose with high bonding strength and fast drying. It is widely used at present, but the price is relatively high, divided into high, medium, and low grades. Generally speaking, the higher the price, the greater the strength, and the lower the water content. This type of high-quality glue is generally applicable to high-end packaging products.
In the actual processing and production process, the following types are the standard quality problems in the mounting process: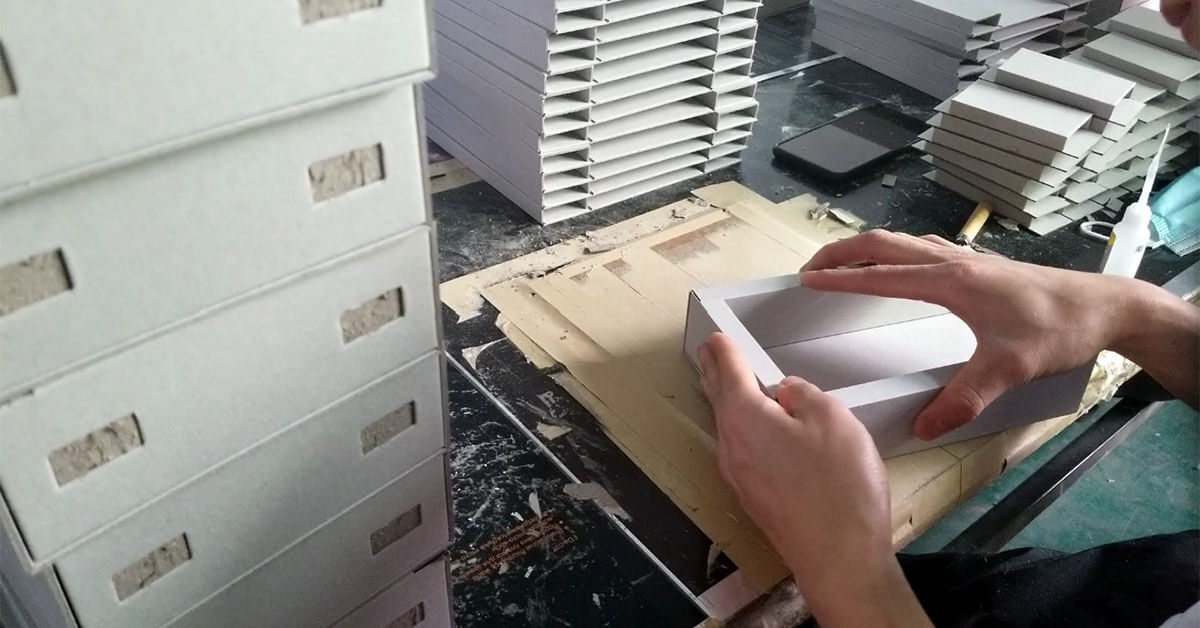 1. The product appears to be warped. The primary reason is that there are too many layers, and then glue on the edge of the cardboard has dried up and cannot be stuck. Therefore, it is usually more appropriate to squeeze after 20 sheets are posted.
2. The product's humidity is too high, especially for the flat stacking of gold cards. The main reason is that gold cardboard has poor water penetration and loss ability. In contrast, ordinary flat glue has high water content. Therefore, it is usually solved by using quick-drying glue or unfolding the product in the sun.
3. Products mounted on tiles, or flat-attached products will turn yellow if they are placed for a long time in an environment with high air humidity. The main reason is that some manufacturers use water glass glue or starch glue containing many alkalinities. Therefore, to ensure the product's quality, we should choose better quality flat and corrugated glue.
4. The delamination of packaged products is mainly caused by the insufficient strength of the adhesive. It is recommended to choose products from regular manufacturers, ensuring strength, reducing humidity, increasing stiffness, and improving the packaged products' quality and grade.