1. Virgin Paper & Recycled Paper
1.1 What is virgin paper?
Virgin paper, made from pure wood pulps, allows mechanical and chemical pulping methods to convert wood fibers into paper materials. According to different material grade requirements, virgin pulp contains different chemical compositions and various materials.
The mechanical pulping process separates wood fibers physically through large grinders. This "tearing" measure only produces shorter fiber pulps, which means a lower capability of tear-resistance in paper packaging. Yet, increasing the thickness of the paperboard could enhance the protectability of the packaging.
The chemical pulping process, by contrast, separates fibers by chemical solutions, which is a gentle extraction process that preserves relatively intact wood fibers. It is a commonly approved pulp-making method that provides higher grades of paper materials.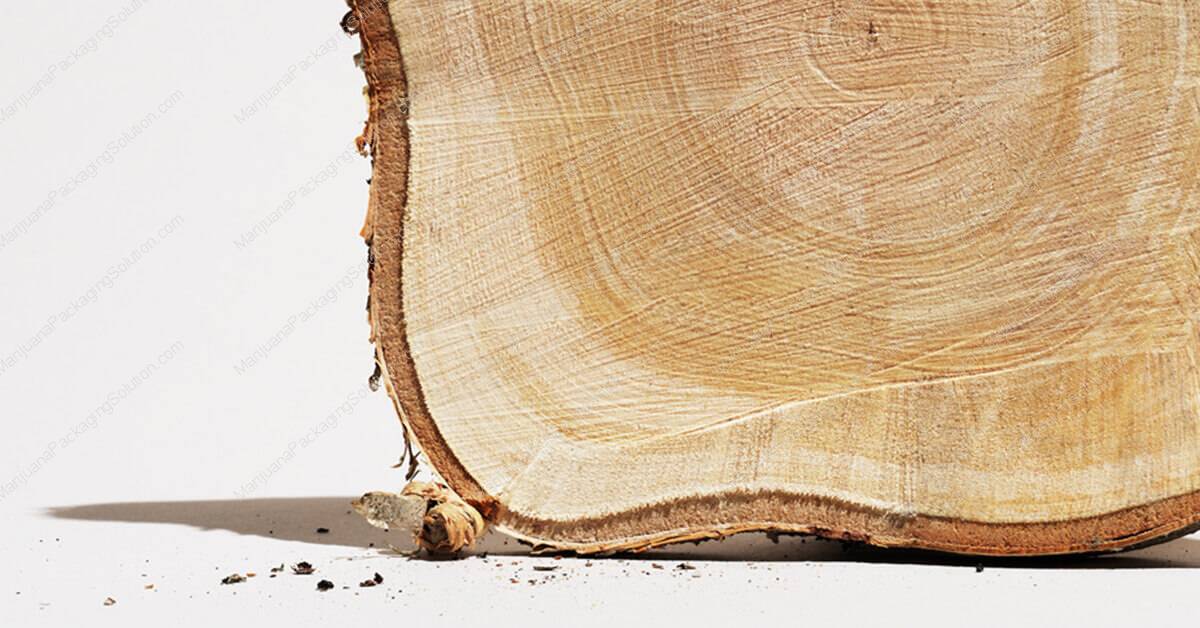 1.2 What is recycled paper?
Recycled paper, made from re-pulped stocks, may consist of multiple grades of paper products like writing papers and corrugated papers. But high-grade recycled paper stocks are not often melting together with low-grade recyclings.
The re-pulped process is like the mechanical pulping of virgin wood stocks. Recycled paper stocks are blended with water and chemicals into a pulper until they convert back into thick liquids. Extra separation processes must be done to clean out unwelcomed substances and mixtures. Unlike virgin pulp, re-pulped liquids allow a small number of contaminants like inks and plastics depending on what paper packaging products are made.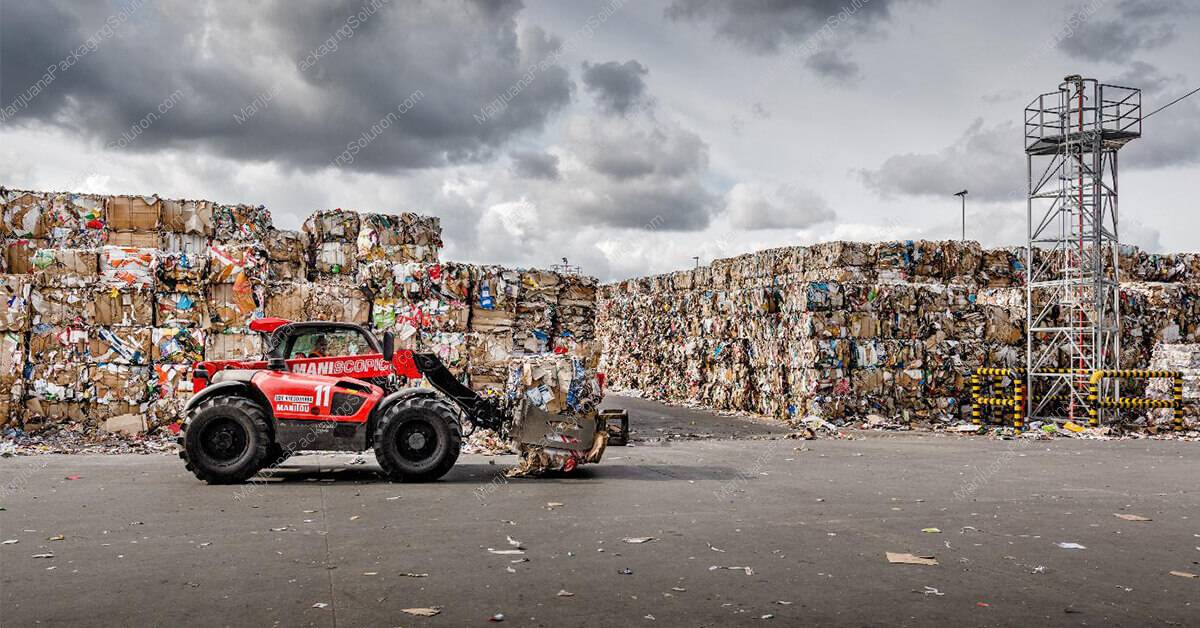 2. Truths You Need to Know about Virgin Paper and Recycled Paper
2.1 Feature Comparison
To save your time, we firstly put a table here to give you a more intuitive understanding of virgin paper and recycled paper simply through their features.
comparison: virgin paper vs. recycled paper
| | |
| --- | --- |
| Virgin Paper | Recycled Paper |
| Made from 100% wood materials | Made from recycling papers (maybe also other materials to enhance the paper strength) |
| Longer fiber | Shorter fiber |
| Naturally stronger tear-resistance | Not as strong as virgin paper (furtherly depends on fiber quality and paper thickness) |
| Naturally high brightness | Whiter than virgin paper |
| Good printing features | Weaker in keeping the inks fresh and clear |
| Spend more biological energy | Cost less in natural resources, but more fossil energy |
| Fewer pollution factors | Added steps to remove pollutants (including inks, laminations, coatings, etc.) |
| High recyclable rate (feedstock of re-pulped paper) | Lower recycle rate and the rate decrease with the increasing recovery times |
| More expensive | Cheaper |

2.2 Energy Cost & Environmental Burden
Have you ever wondered which type of paper pulping process costs more energy?
No matter for what reason—to reduce brand footprint or elevate brand value—environmental protection becomes an inescapable problem for producers and retailers. Virgin and recycled paper pulping both processes show their energy-related advantages and limitations.
For one thing, making virgin pulp needs more energy than making the same quantity of recycled pulp. However, virgin-pulping processes that benefit from biofuels add no extra pressure to the environment. From this perspective, fossil fuels for making recycled pulps seem more harmful to the world.
For another thing, virgin pulping needs large doses of chemical solutions to divide toxic substances of natural woods. In this regard, the recycled pulping process needs fewer chemical resources. However, the pressure returns to the earth since the removed wastes such as inks, films, glues, and metals need to get back to landfills.
But generally, we should note one truth: paper packaging, made of virgin or recycled paper, is much eco-friendlier than any other packaging type.
2.3 Sustainability: Virgin Paper and Recycled Paper Complement Each Other
In many cases, virgin-pulped paper does not represent waste, and recycled paper does not mean complete sustainability.
The paper packaging market benefits from renewable forests.
For current conditions, most wood fibers used to make original paper (do not exclude some raw materials from non-regular channels) come from FCS-certified renewable resources. Using fresh wood fibers and producing paper products no longer means nature destroys. Forests are renewable, and through scientific planning and design, human beings could have an endless supply of wood.
The circulation of paper is not a never-ending cycle.
The virgin paper products are indispensable raw materials for recycled paper. Although most people know that paper products have a long-serving life in the recycling process, this does not represent an unlimited cycle. Each cycle of recycled paper is a downgraded production. After 5-7 times circulation, the high-grade long-fiber paper products have become very short. And that means the recycled products become more fragile until they no longer have recycled value. A new loop is required—starting from fresh fiber pulps.
Fresh fibers are needed to maintain the dynamic balance between recycled paper and new paper productions.
A key point we need to know is we need fresh fibers to ensure the sustainable development of the paper packaging industry. Recycled paper cannot meet everyday paper demand since the recovery rate cannot reach the top 100% and will decrease further in the following recycling circles. Fresh fibers from the source are required to fill the everyday vacancies.
The relationship between virgin paper and recycled paper is inseparable. Those who support "Only Recycled Paper" regard recycling as a virtuous circle, but it is not entirely the case. Although recycled paper-based packaging conduces a lot to carbon cycling, it does not mean using 100% recycled resources. Virgin pulp papers have to participate.
Single virgin paper or recycled paper is not the choice for packaging sustainability, but virgin paper plus recycled paper is the answer.
3. What are Some of the Paper Packaging Made from?
Natural kraft paper is virgin-grade paper made from special-made kraft chemical pulps. With a high ratio of Sulphur in the chemical solutions, kraft papers containing strong wood fibers are durable with high tear resistance.
Both unbleached and bleached kraft paper are welcome in marijuana packaging. Unbleached kraft remains its natural color of brown and is completely recyclable. However, bleached kraft is also in the spotlight thanks to its pure white surface and impressive protectability.
Cardboards for folding boxes have three layers made from chemical virgin pulps and mechanical pulps.
The mechanical pulp layer in the middle side between two chemical pulp layers is to increase board thickness and durability. The top chemical layer is bleached to offer a nice printing surface for those additional decorating options.
Folding cartons are ideal packaging materials for marijuana products like pre-rolls, cigarettes, candies, and wax containers.
Solid Bleached Board is made from bleached chemical pulps of virgin grade and is often coated with one or more mineral layers on both sides to elevate printing properties and moisture-proof levels. It allows high-end packaging decorations like foil stamping, UV coating, or embossing/debossing due to its higher board density grade.
Could be the most popular paper packaging, the solid bleached board is applied to many industries, not excluding marijuana businesses. They are also the most reused packaging solutions among end-users since they often have a good appearance and long service life.
Solid Bleached Board is often used to pack high-end cannabis-infused edibles, topicals, vaping, pre-rolls, tobaccos, etc.
Clay Coated Cardboards, made from various recyclable paper products, include secondary paper packaging, newsprint, and corrugated boxes.
It is considered the most cost-effective packaging solution of all paper packaging bunch. However, we rarely use this kind as dry marijuana packaging for the lower capability of moisture resistance, weak tear resistance, and poor performance in printing.
Clay Coated Cardboard packaging can serve as secondary food packaging, daily supplies packaging, etc.
Corrugated fiberboard is a recyclable packaging material made from recombinational recycled paper pulps or single virgin paper pulps, generally having a light brown color as kraft.
It consists of one or two layers of liner boards and a flute-corrugated sheet on the inner side or in the middle. Thanks to the flute structure, the corrugated board can withstand crashes being an ideal option for marijuana transporting and mailing.
4. Virgin paper or recycled paper? Which is suitable for your packaging needs?
In this complex paper packaging world, whether to use complete virgin or 100% recycled paper is a too extreme practice. We claim that both papermaking processes are indispensable links in the sustainable development of packaging.
Our advice is simple. You do not have to worry about choosing virgin or recycled paper anymore. Choose the paper packaging that suits your product.
What is the most suitable?
For enterprises, a sensible choice is to choose the paper packaging with the highest recycling rate at the price they can accept.
However, if you consider making decisions difficult, cooperate with a responsible paper packaging company like MPS to ease your sustainable business.