Each time our customer has decided on which box style to customize, the first question that will come to them is:
The first and most crucial step is to get your products' correct size information.
Trust me. Providing a wrong product measurement or mismeasuring your product will result in inaccurate designed templates, wrong price quotes, and wasted time. It will cost you money.
To avoid production error of your packaging order and to get the whole custom packaging process done quickly and accurately, please check this guide,
Three Methods You Can Use To Get Your Product Measured
Let your product supplier do it for you.
Get a tool yourself and measure it (Recommended).
Send your packaging vendor the product.
1 Get The Dimension Information From Your Product Supplier
The easiest way is to ask your product supplier to send you the accurate and detailed measurement of your product-to-be-packed.
Most suppliers will have product specification that includes all detailed dimension information of your product.
If not, they also have professional tools for measuring it.
But things aren't always going in the right direction. What if they can't provide the information and you have to do it yourself? Let's check the second solution,
2 Get A Proper Tool And Measure It Yourself (Recommended)
We will tell you how to measure your product step-by-step and make your customization process as quick and easy as possible!
2.1 Tool You Need.
Some customers have a flat ruler on their hands. It's a good tool if you are measuring square and flat products.
But it's not suitable for measuring products like cartridges, jars, and bottles.
Therefore, we will suggest going with a digital ruler instead.
A Digital Caliper is an instrument that can be used to measure internal and external distances extremely accurately.
A digital ruler (a digital caliper) costs $10 in general. For sure, you could buy a more expensive one for more features when needed, but a $10 one will do the job for you.
It can simplify your work the most.
And it's the only tool that we will recommend to get for measuring all your products.
How to get one?
We believe you must be a better Amazon shopper than us.
The keyword you need to type in is "digital caliper." Get the one that you think is the best deal to buy.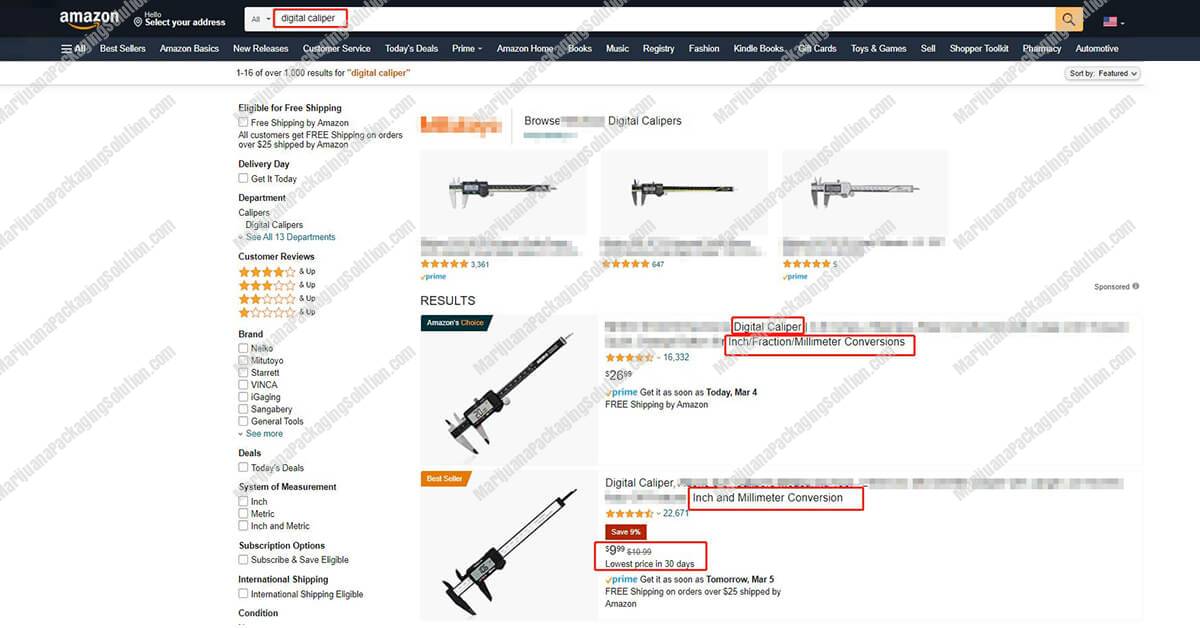 Tips and tricks: Most digital calipers have two systems of measurement: Metric (mm) and Inch (in), but some don't.
Be sure to get the correct one.
We recommend getting one with both measurements systems, especially when dealing with packaging suppliers overseas.
2.2 Step-by-step Guide For Measuring Your Product With A Digital Caliper
First of all, choose your preferred measurements, in millimeter (mm) or inches (in)
And make sure it's starting from zero, and we are ready to go.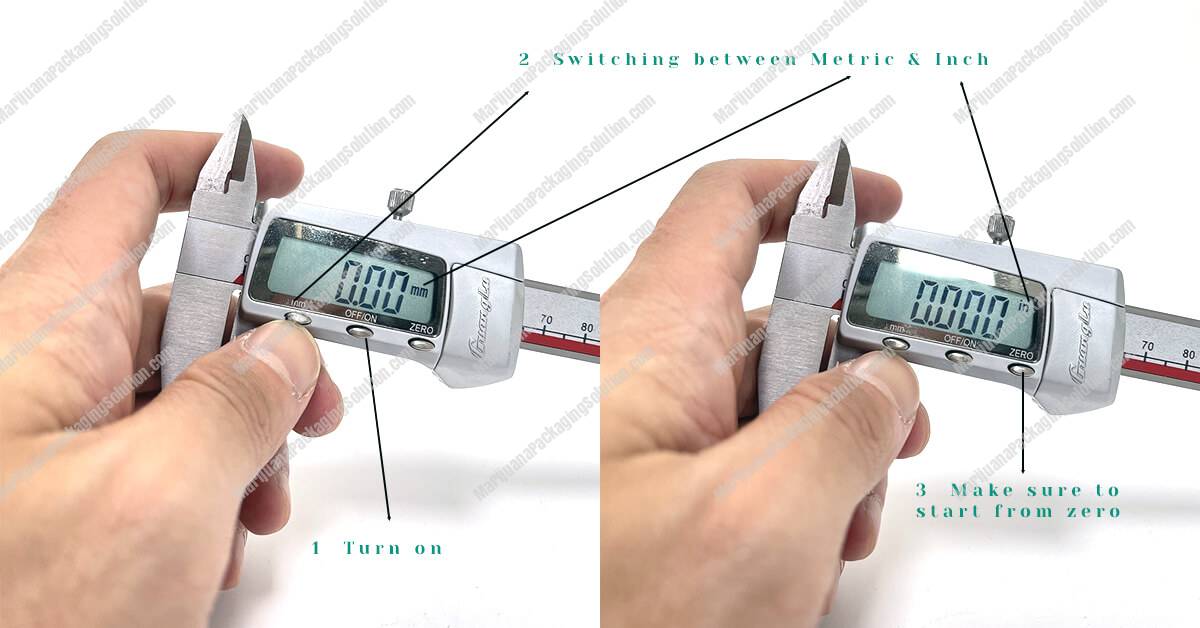 Take a vape cartridge as an example,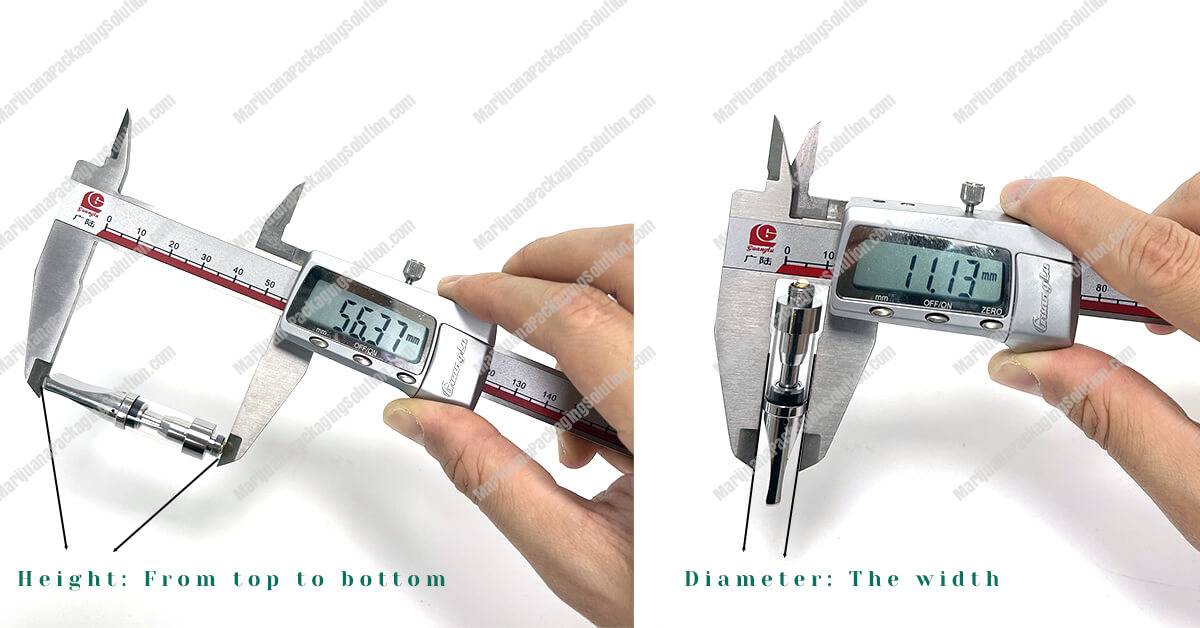 2.3 How To Measure Your Product-to-be-packed And Determine The Box Size?
Now that you are familiar with the usage of a digital caliper, what aspects of a product that you need to measure?
To finalize the correct box size you need, you need to get the below measurements,
Height/Length: Measure your product from top to bottom
Width: from left to right
Depth: from front to back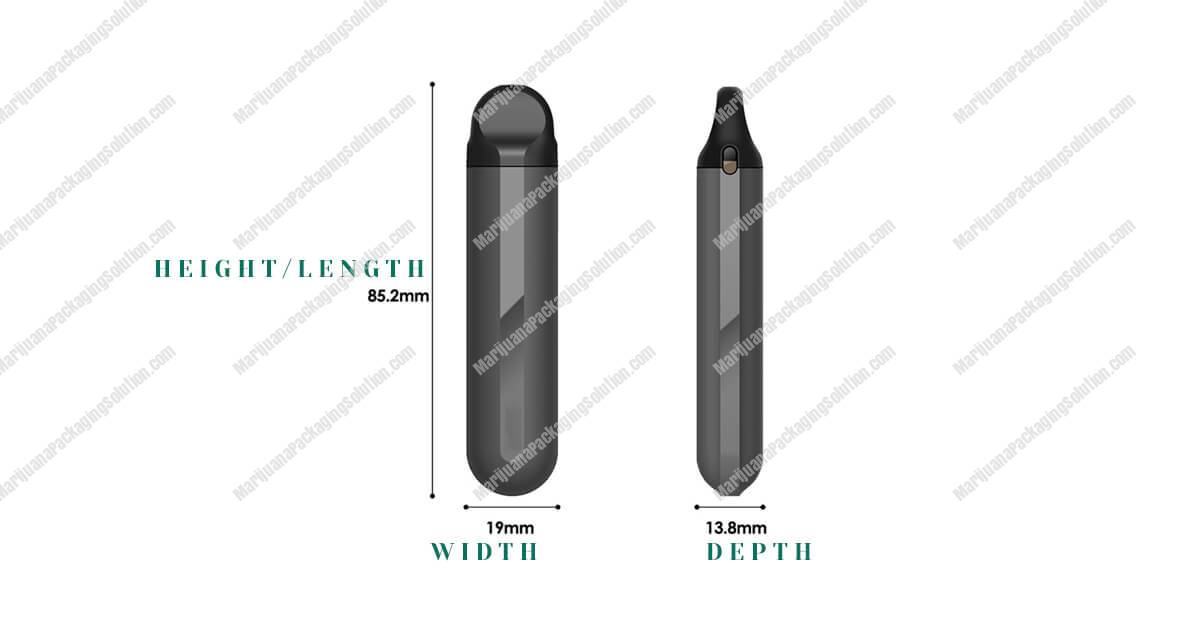 If your product is tube-shaped ones like vape cartridges and glass jars, you need to get,
Length/Height: From left to right
Diameter: The width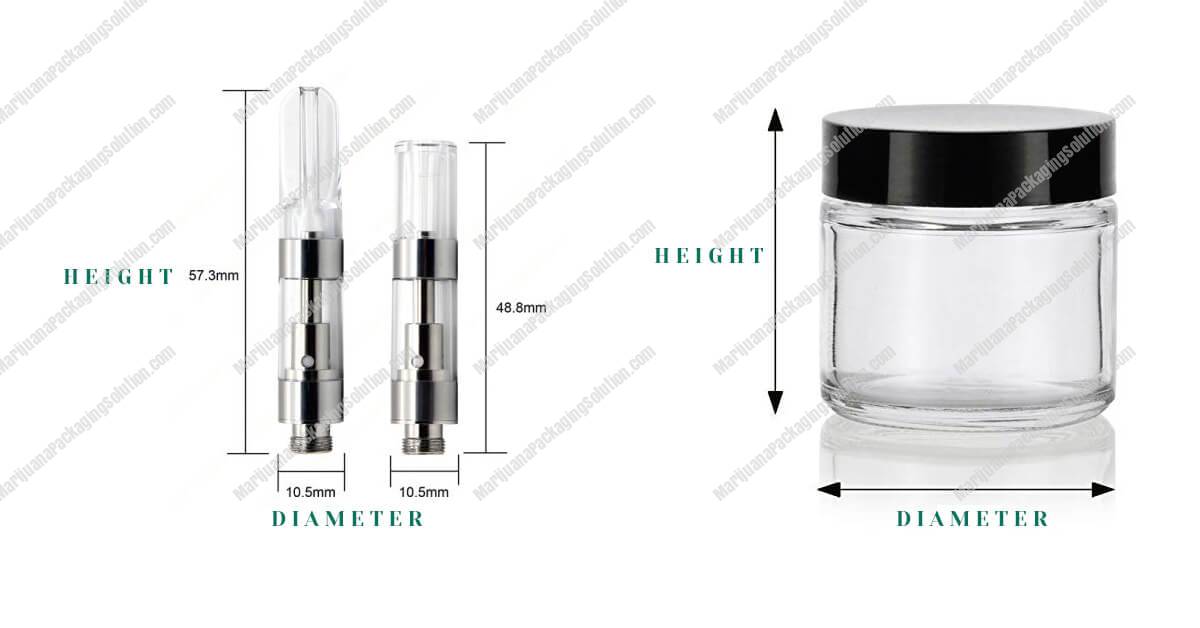 If your product has different widths on both ends, like pre-rolls and joints, you need to get
Height/Length: From top to bottom
Diameter of the wide end
Diameter of the narrow end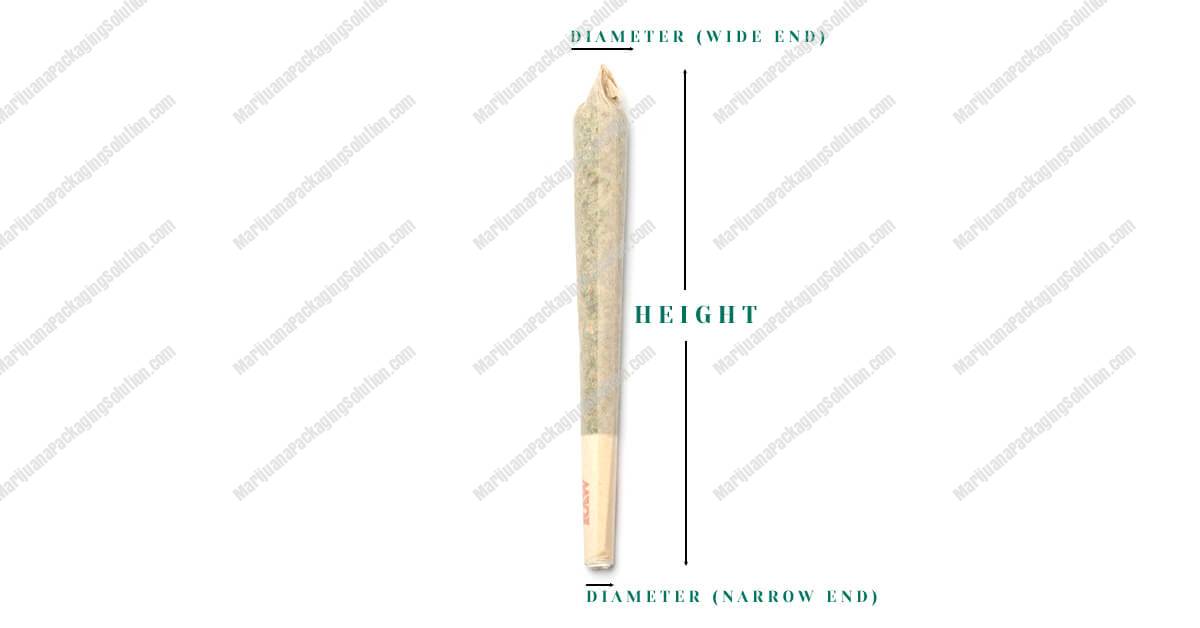 3 Send The Product-to-be-packed To Your Packaging Supplier
If your product has multiple aspects of measuring, for instance, springes, odd-shape products,
and you need to fully customize the cut-out on the insert (paper inserts, foams, blister).
Sending this product to your packaging supplier will be a safe choice.
Your packaging supplier could measure all its measurements and test the box & inserts for you.
Tips and Tricks: Use stable and trustworthy logistic companies like DHL, FedEx, and UPS when you want to send the product to other countries. Avoid postal services. Whew~ You won't like your product ended up getting lost or being "shipping" for over a month.
How Should Packaging Dimension Be Measured If Your Are Custom Larger Boxes
What if you are planning and don't have ready products to be packed and need a general box idea?
It depends on different packaging materials, but the general rule is,
To provide the Internal dimension, You need for your packaging.
The interior dimensions (width x height) mean the space used to accommodate your products.
A Folding Cartons, Paper Bags & Mylar Bags
Such packaging solutions are made of thin materials. It's okay to provide your packaging vendor with the external or internal dimensions you need. However, we still suggest sticking with the internal dimension to avoid future issues.
B Rigid Cardboard Or Corrugated Packaging
Rigid cardboard and corrugated boxes are made of thick material; the actual usable space for your product is reduced due to the extra paper thickness.
Therefore, we will only recommend using internal dimensions.
Using the internal dimension, make sure the spacious space fits your products perfectly.
Above all, providing an accurate product dimension is the first step of a successful packaging project.
Spend a few minutes taking care of your product measurements, and you are good to go!
If you have trouble getting the dimension of your products or packaging measurements, we are always here for you.
Reach out to our sales team, and we will provide additional support when needed.